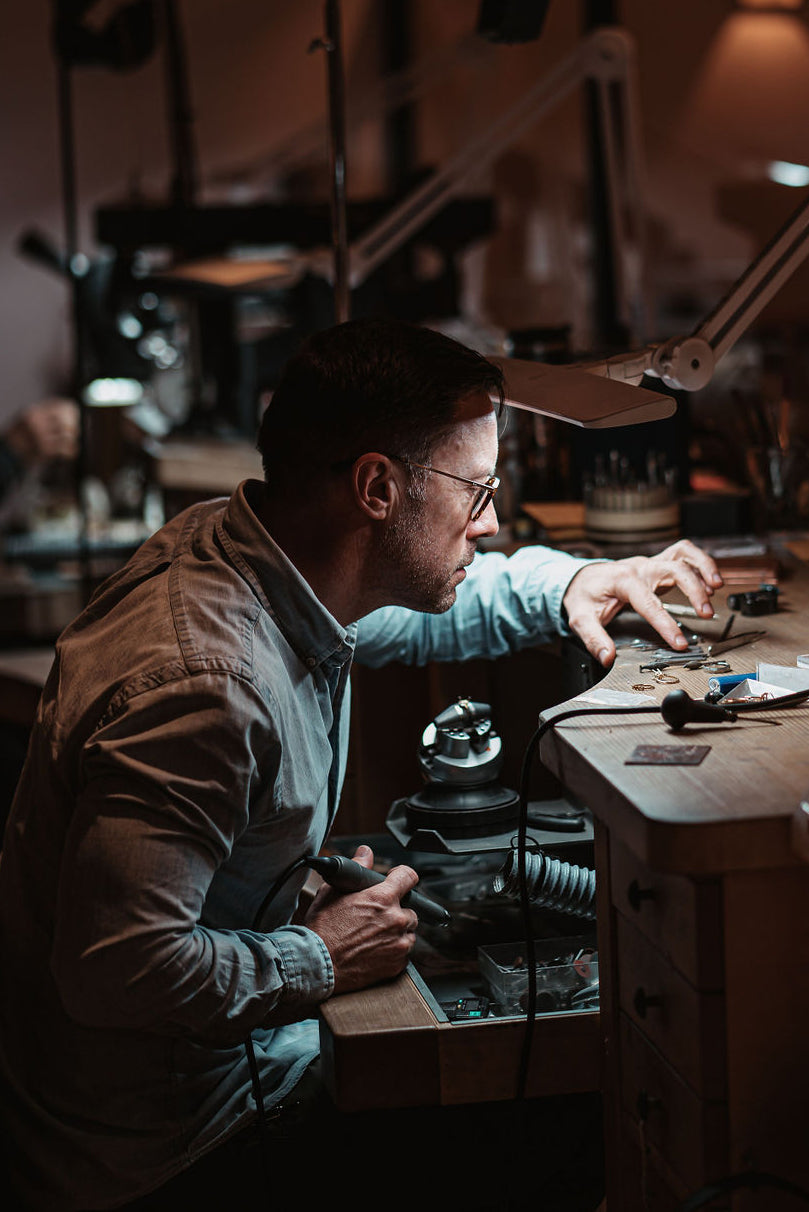 SIMON GREW - CEO & MASTER JEWELLER
"I was lucky enough to meet an amazing jeweller and watch him work. From that point, I was enchanted." Thanks to an apprenticeship straight out of high school, Simon learned traditional methods of hand manufacturing jewellery – "I've endeavoured to keep learning ever since" – and now meticulous craftsmanship is at the heart of his fine jewellery brand.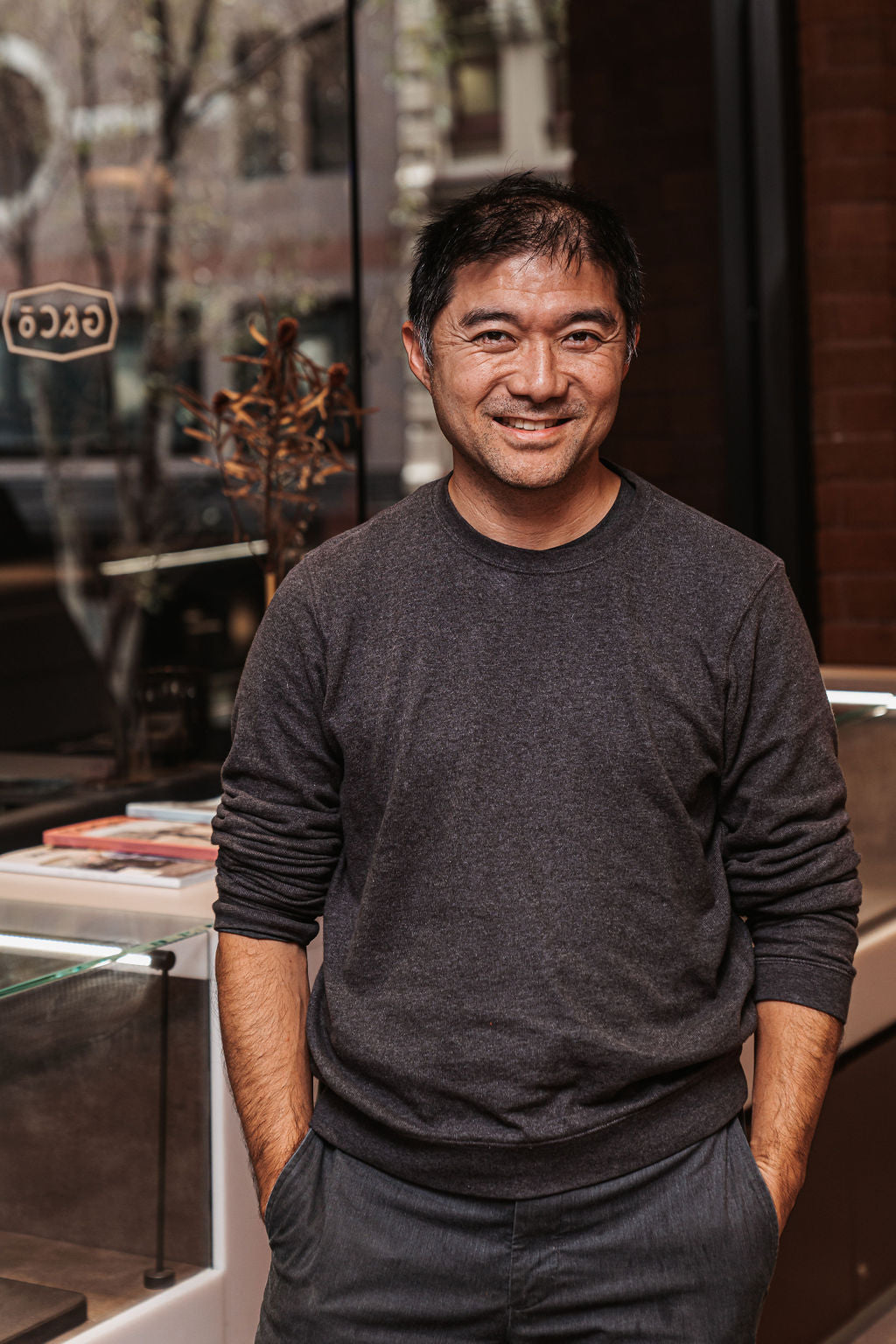 ASATO - MASTER JEWELLER
Over ten years of experience at Grew & co, dedicating his work to creating masterpieces and impeccable craftsmanship, Asato has been a valuable member of our prestigious company. Refining his skills and gaining recognition, Asato's attention to detail is unmatched, ensuring perfection in every piece he creates. His expertise covers traditional and contemporary styles, accommodating the preferences of discerning clients.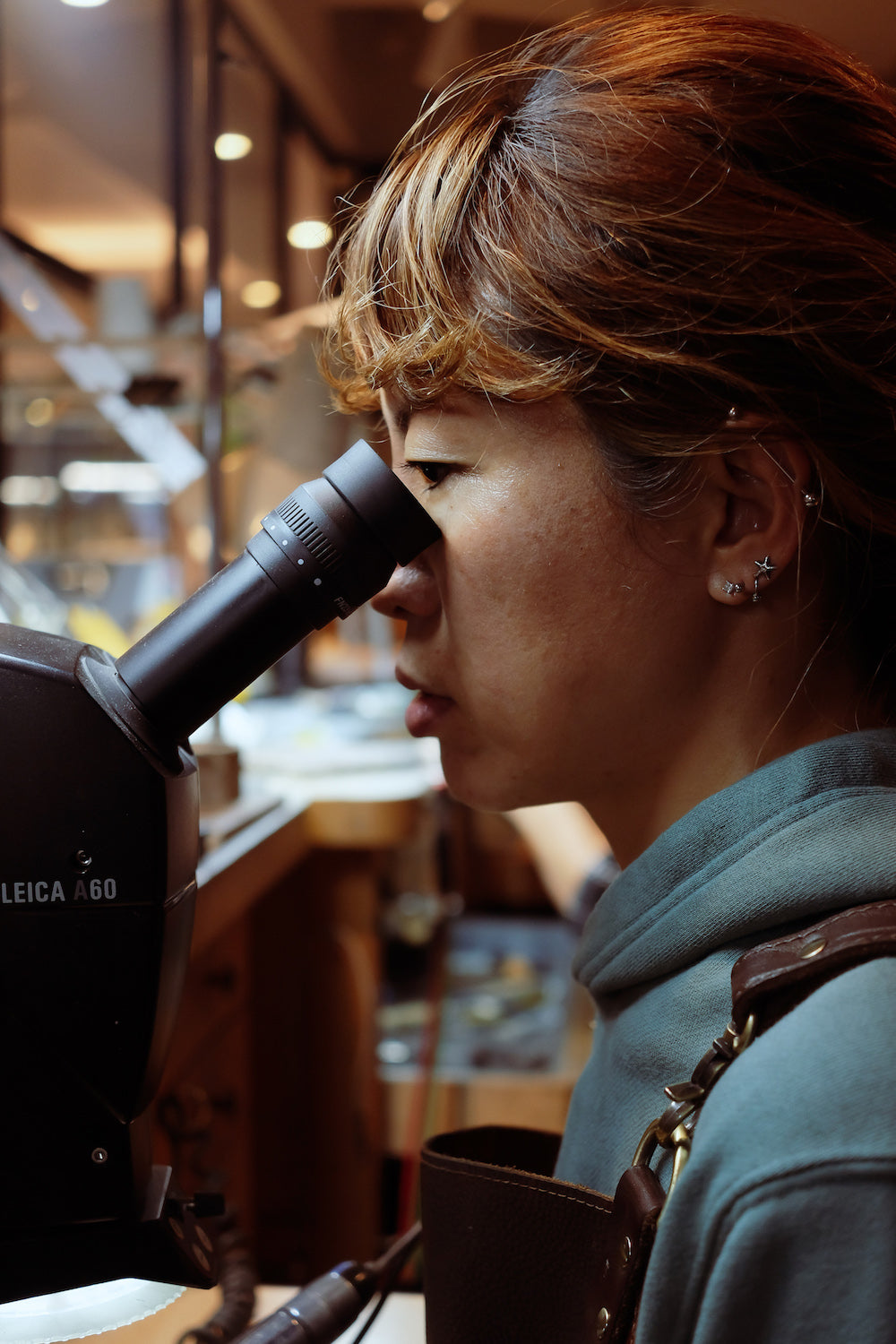 HARU - JEWELLER
Meet Haru, a highly skilled jeweller trained in Japan under the guidance of the industry's finest craftsmen. With her exceptional training and expertise, Haru applies her mastery to breathe life into the highest quality jewellery creations. Not only is she a talented jeweller, but she also brings a delightful presence to the workshop. Her love for patisserie infuses an air of sweetness, often surprising her colleagues with delectable treats that bring smiles and laughter to the team.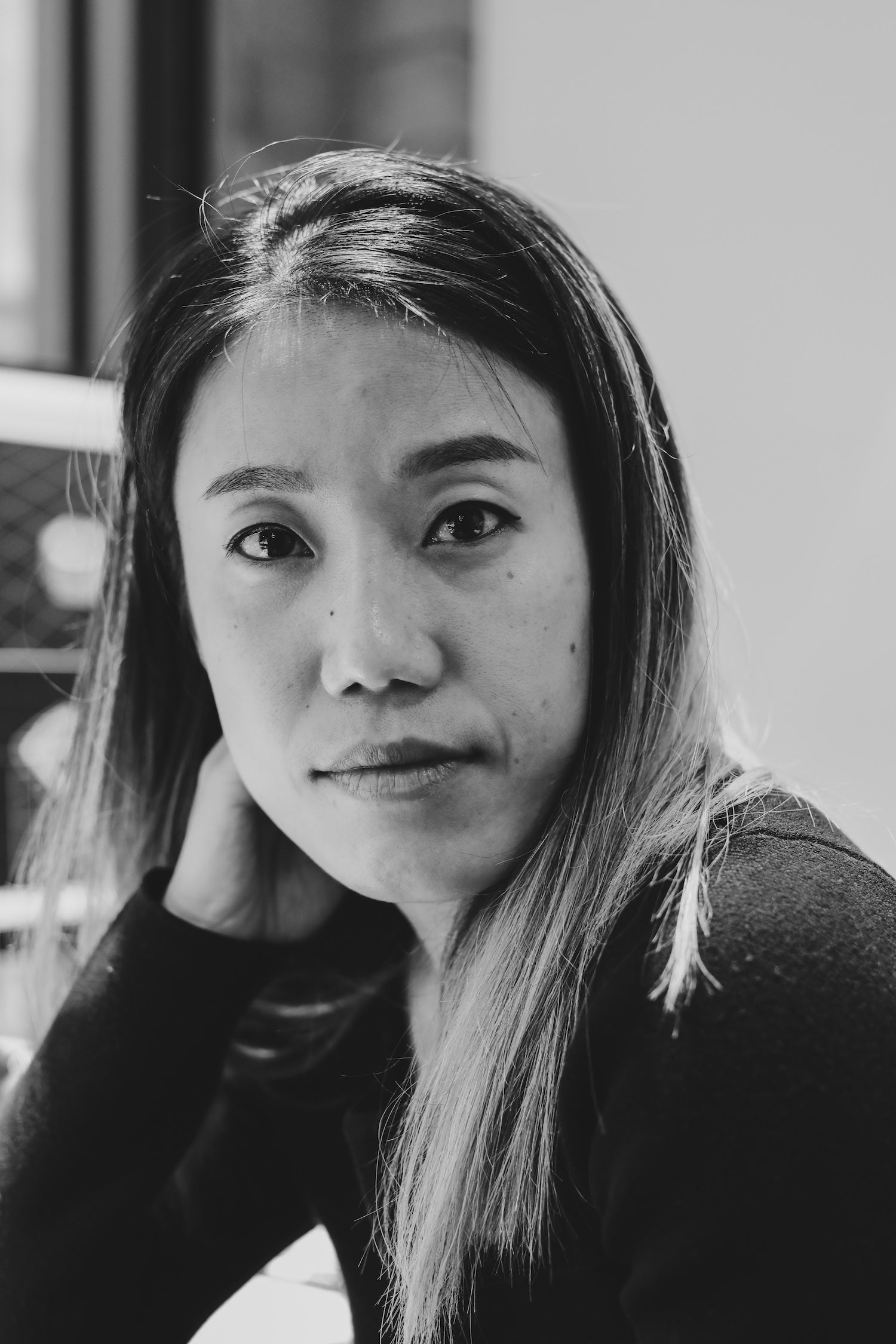 KATE - JEWELLERY DESIGNER
Kate, received her training at the most prestigious school of design in Korea. Her innate talent and exceptional education have shaped her into a visionary artist whose designs epitomise elegance and sophistication. Kate possesses a remarkable eye for detail, understanding that it is the smallest nuances that make all the difference. She captures the harmony of proportion, ensuring that each piece she creates possesses a balanced and refined aesthetic. Her keen sense of finesse and artistry shines through in her meticulous approach to setting design.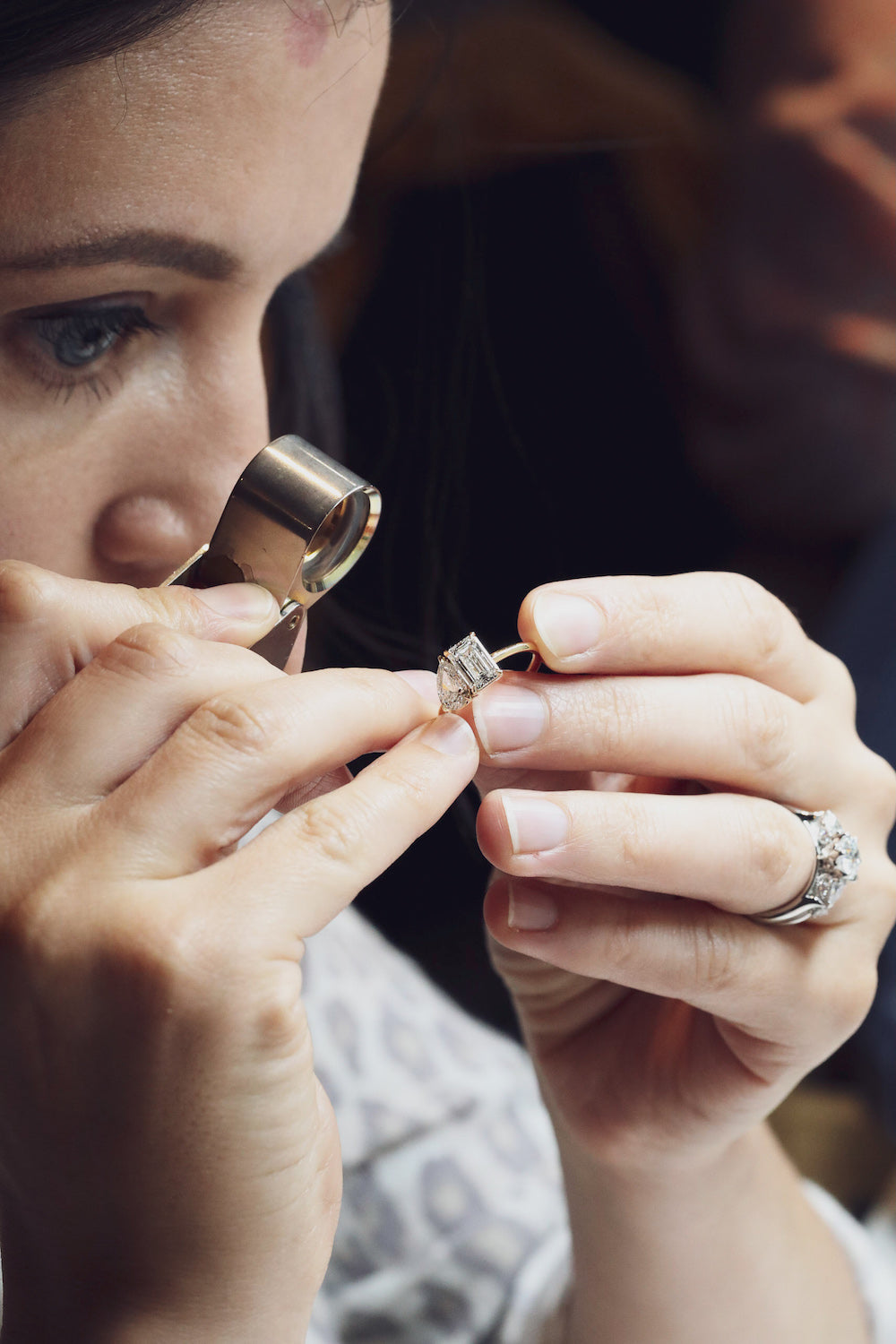 JOAN - PRODUCTION MANAGER
With an impressive experience spanning over 20 years, Joan plays a crucial role as the final link between our creations and the shelves of our stores. Her keen eye for detail allows her to spot even the slightest imperfections, ensuring that only the highest quality pieces make it to our customers. She brilliantly coordinates and orchestrates the team's efforts to ensure that all orders are fulfilled punctually. she ensures that our brand's reputation for exceptional quality is upheld. Her lead personality, organisation, and warm traits make her an invaluable contributor to the success of our business.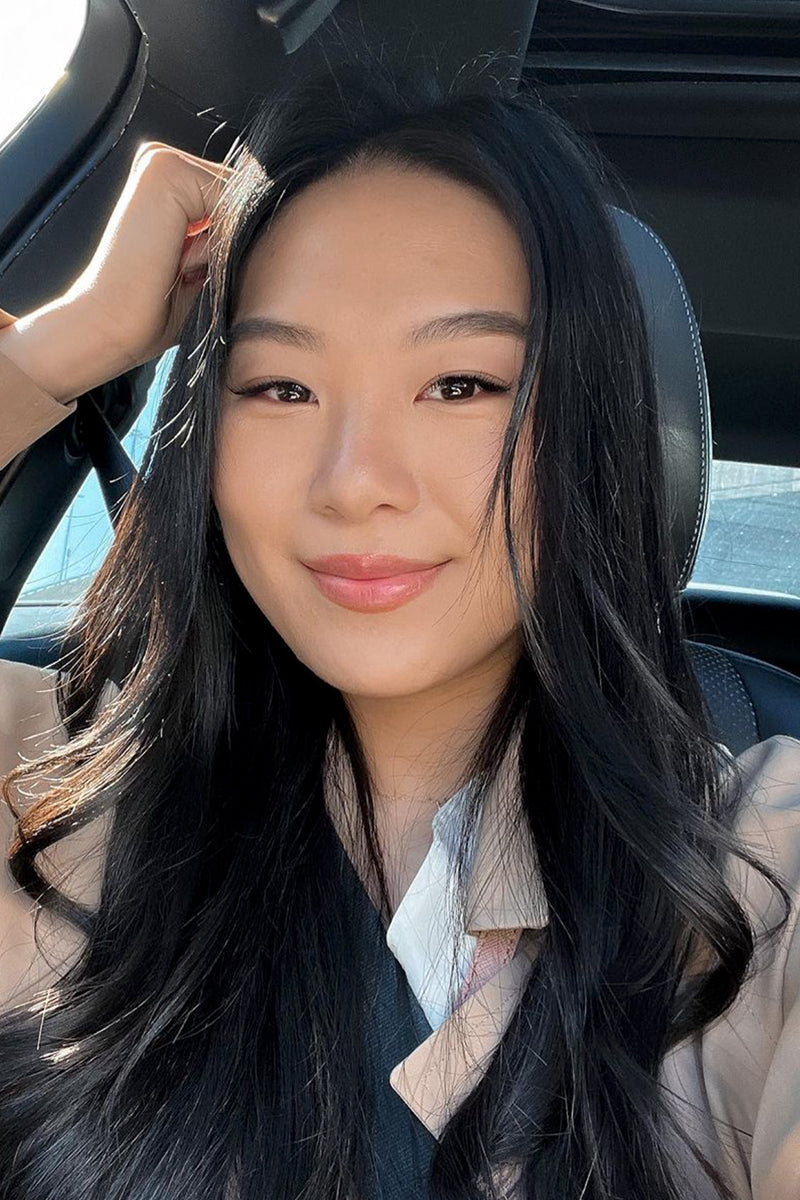 HILLARY - SYDNEY JEWELLERY CONSULTANT
Hillary's warm and approachable nature makes her incredibly easy to deal with, instantly putting clients at ease. With her expertise, she guides customers through their design and purchase experience, ensuring a seamless and enjoyable journey. Her ability to understand and capture the essence of each individual's vision is unmatched, resulting in personalised and truly meaningful pieces. One of Hillary's remarkable assets is her fluency in Mandarin and Cantonese, which greatly benefits our Asian customers. Beyond her professional capabilities, Hillary's generous personality shines through in all aspects of her work.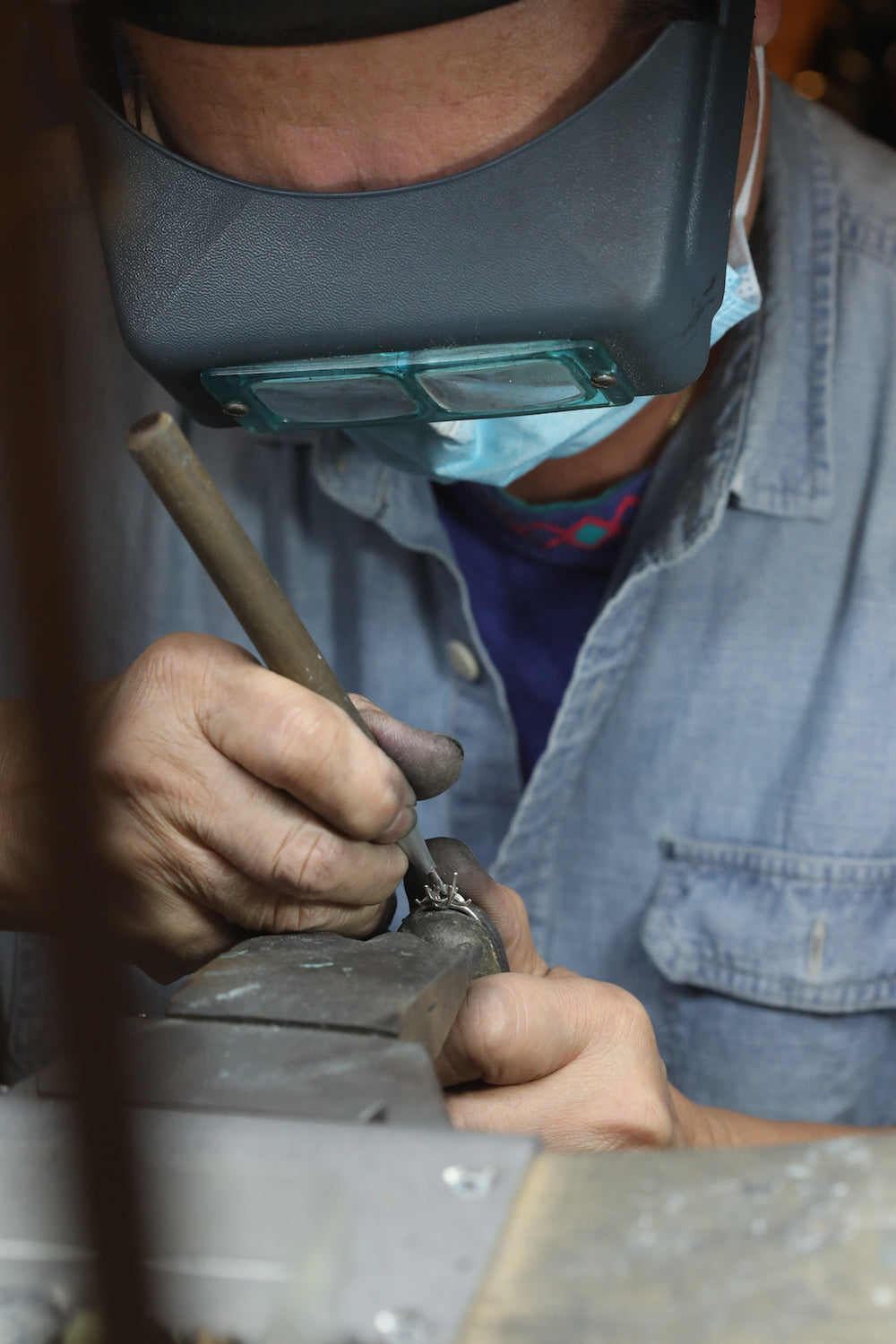 PENG - JEWELLER
Meet Peng, a seasoned jeweller with an impressive experience of over 40 years in the industry. Three years ago, Peng joined the Grew and Co team to lend his expertise and support the growing business. With his specialisation in hand-making jewellery, Peng is a true master of his craft. He possesses an extraordinary skill set that allows him to meticulously create personalised details and exquisite finishes on each piece of jewellery. His craftsmanship and the camaraderie he fosters serve as a testament to the values upheld by the Grew and Co team.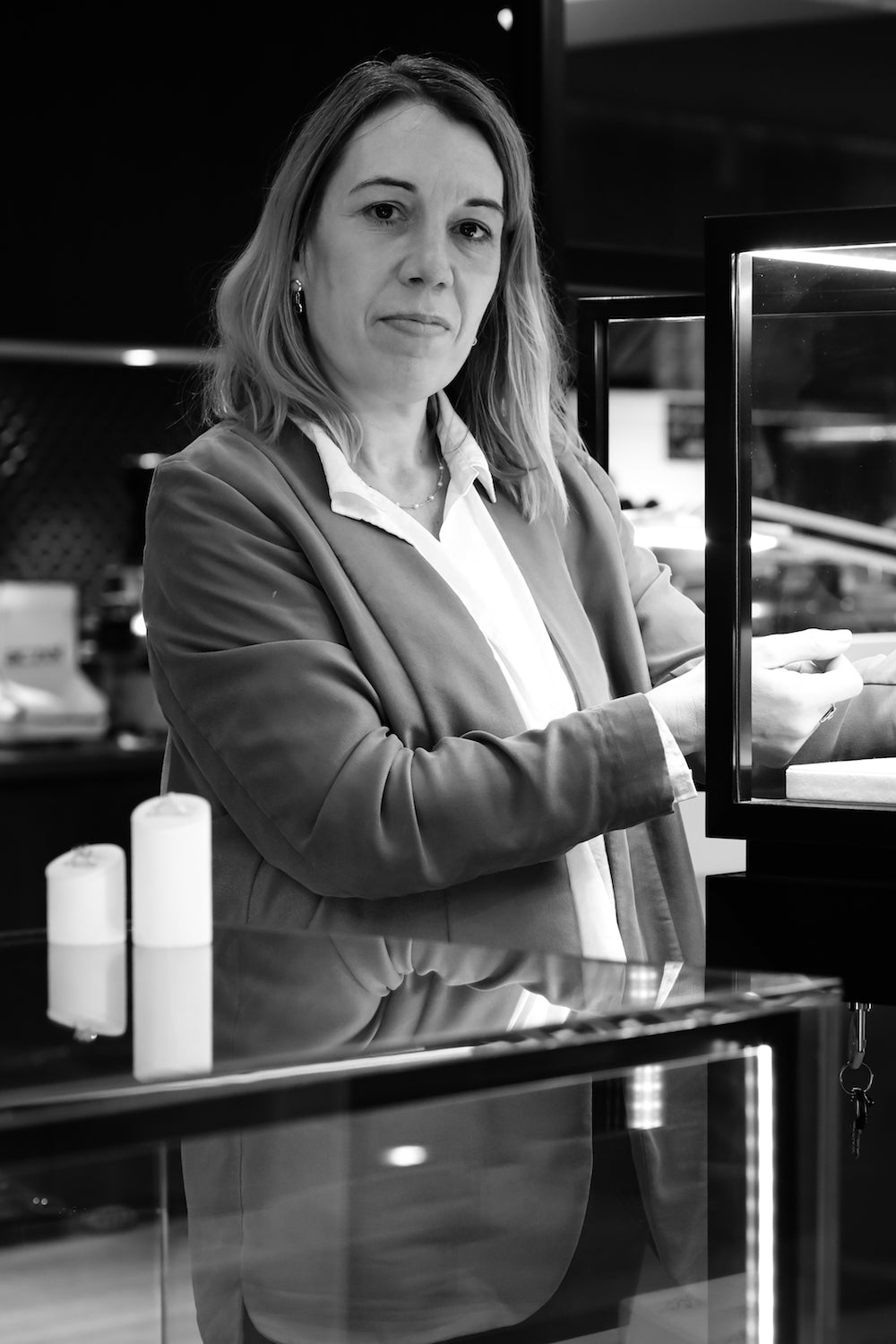 SANDRINE - SYDNEY STORE MANAGER
Sandrine's role is crucial in ensuring that each member of the team works efficiently and harmoniously, upholding the core values of Grew and Co. Her professionalism and dedication to her work are greatly appreciated by the entire team. Sandrine's ability to seamlessly blend her warm demeanor with her expertise ensures that every client feels valued and cared for throughout their entire experience. With her unmissable French accent, she warmly connects with each client, providing a refined and personalised experience from the first inquiry to the delivery of their precious pieces.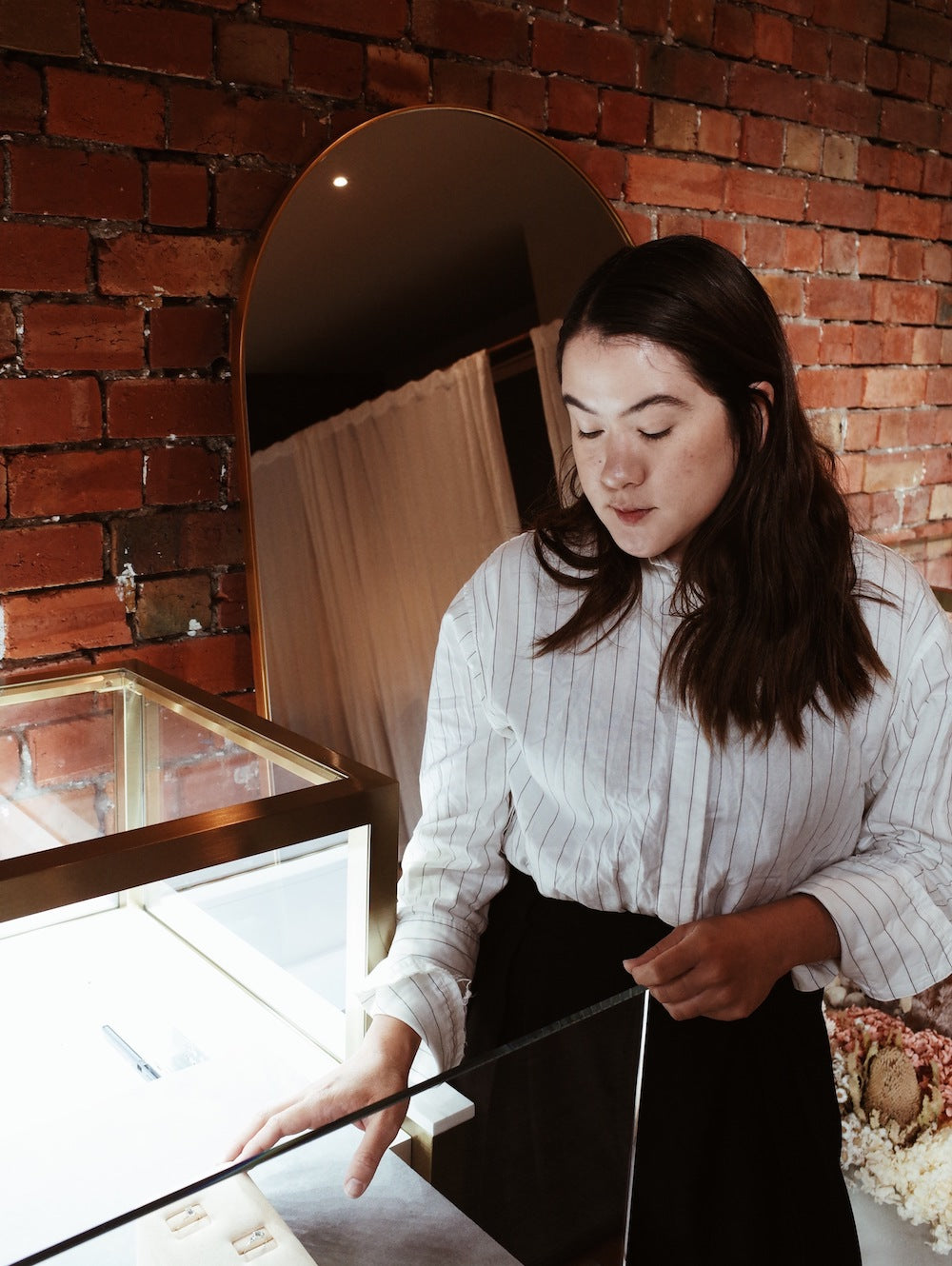 AYESHA - DESIGN AND OPERATION MANAGER
Ayesha's expertise and passion have led her to venture from Sydney to open our second location in Melbourne, bringing our exceptional jewellery offerings to a new clientele. Her background in design provides her with a unique perspective when it comes to managing operations. She ensures that every aspect of our second location in Melbourne aligns seamlessly with Grew's vision, creating an atmosphere that exudes elegance and sophistication. Having been with Grew for five years, Ayesha is not only well-versed in the designs and craftsmanship but also possesses a deep understanding of our clients' tastes and preferences.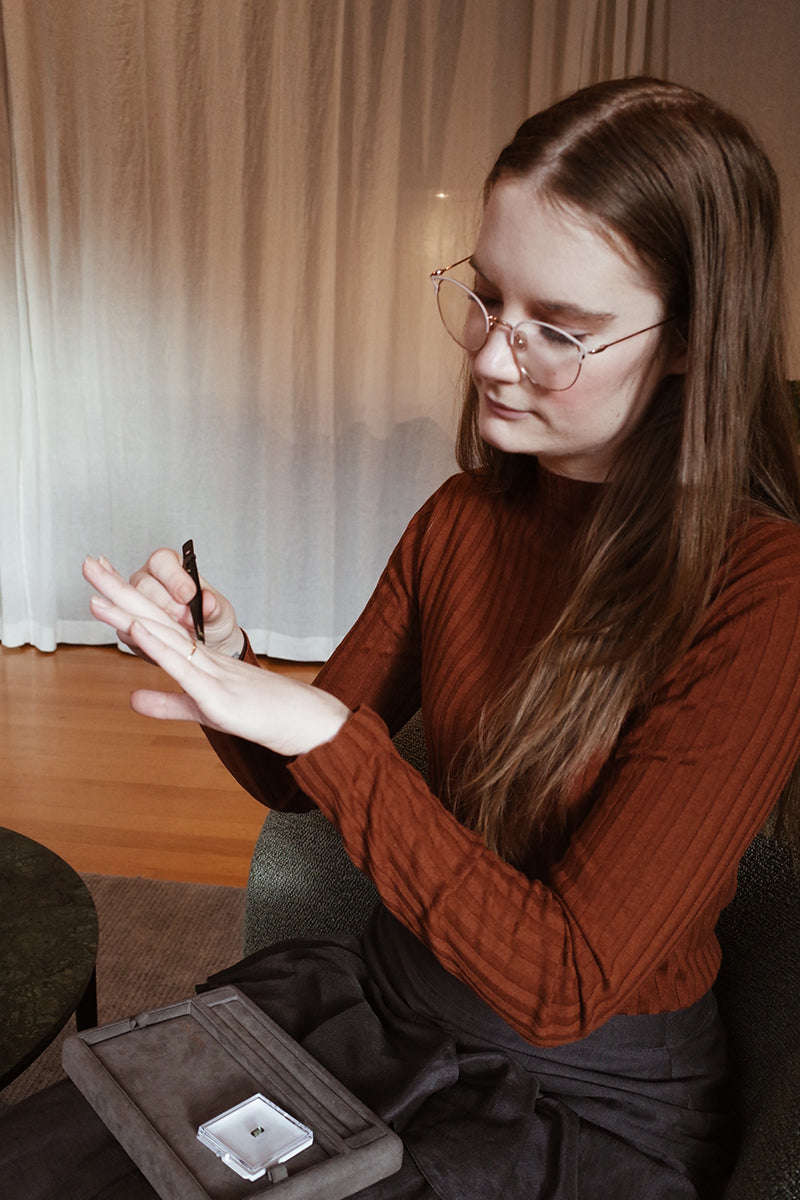 MADELINE - JEWELLERY CONSULTANT AND SOURCING EXPERT
Madeline's expertise goes beyond her exceptional customer service skills, as she actively seeks out the finest gemstones to create truly remarkable pieces. With a keen eye for quality and beauty, Madeline scours the local market, building strong relationships with top-notch suppliers who share her commitment to excellence. Her ability to source the most exquisite stones adds an extra layer of exclusivity to our jewelerry offerings, ensuring that each piece is a true work of art. With a warm and engaging personality, she creates an inviting and personalized experience for every customer.
HEATH - JUNIOR JEWELLER
Heath is our talented junior designer whose passion and drive convinced Simon to join our team. With an unyielding fire that fuels his ambition to become a master of the trade, Heath is dedicated to learning and gaining valuable experience from our esteemed team. Hailing from Newcastle, Heath made the bold decision to settle in Sydney, driven by his dream to work alongside renowned designers at our company. Heath's commitment to continuous improvement and pursuit of his dream serve as a testament to his potential as a future leader in the industry.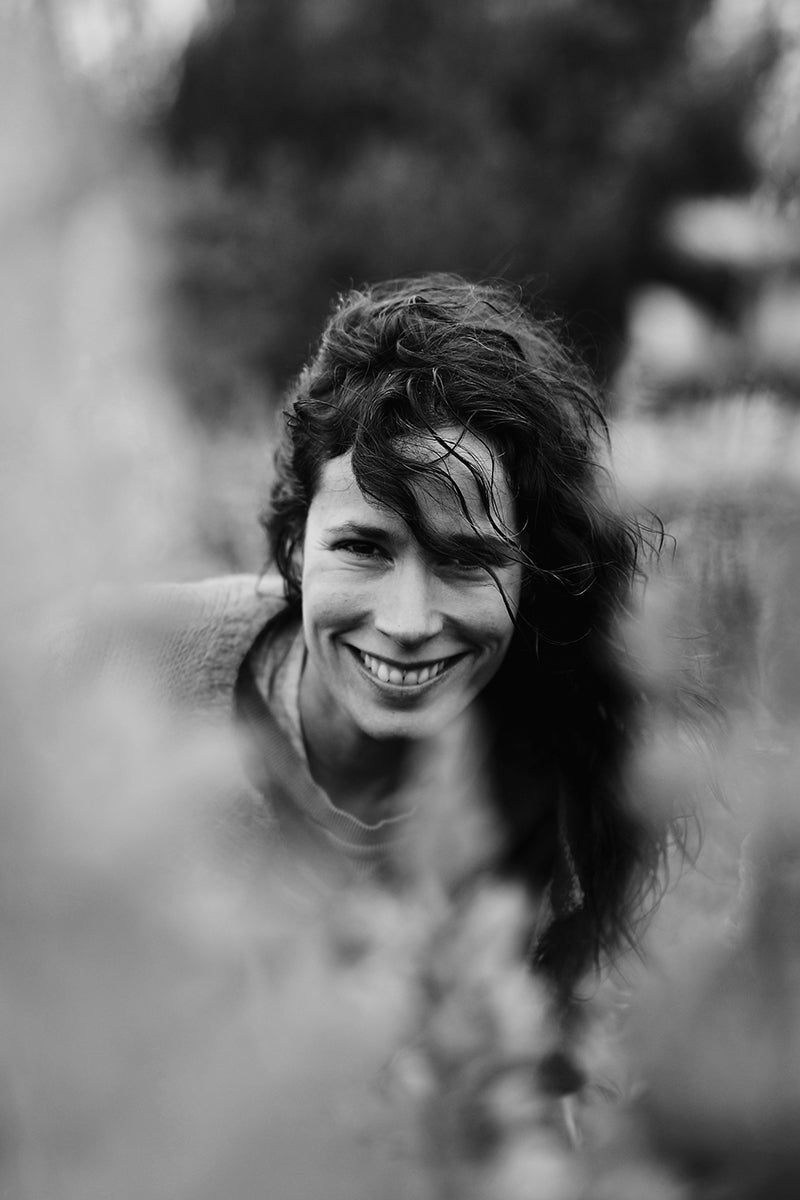 MANON - SOCIAL MEDIA COORDINATOR & PHOTOGRAPHER
With an unyielding devotion to her craft, Manon's journey into the world of digital content creation began as an expression of her love for beauty and her commitment to promoting brands that align with her ethical values. Armed with an artistic eye and an innate flair for storytelling, Manon has a unique ability to transform each piece of jewellery from the brand she represents into a captivating work of art. Beyond her artistic endeavors, Manon's warm and compassionate personality shines through in her interactions.